A new high-end smartphone has arrived on the Italian market: its name Huawei Mate 50 Pro And he brings with him respected technical innovation in the photographic sector. In short, the Chinese company does not give up but continues to re-launch new products and, where it can, raise the bar against the competition. Let's get to know more details on this reconsidering.
Huawei Mate 50 Pro Unboxing
there Huawei Mate 50 Pro packaging It is rich and includes, in addition to the smartphone, a 66W charger, a charging and file transfer cable, and a transparent soft rubber case.
Huawei Mate 50 Pro video review
Design and ergonomics
Huawei Mate 50 Pro In all respects it is a Mate smartphone complete with particularly advanced hardware features. The back is glass, available in mirror black or gray, on the front the screen is instead rounded at the edges with an upper cutout that is less than usual but still present. Here the front camera and the 3D face unlock sensor are integrated, which together with the under-display fingerprint sensor highlight the best-in-class product caliber.
The weight is on the limit, around 200 grams, and all in all it is a smartphone that can be used pleasantly even with one hand even if the dimensions are generous.
It is IP68 certified, hence it is water and dust resistant.
Careers
The operating system is EMUI 13 with built-in Huawei Mobile Services or several pre-installed apps and services such as Huawei Health, Huawei Cloud, browser and Petal apps to enrich user experience.
The app store is called AppGallery and it is filling more and more with apps like Revolut, Intesa Sanpaolo, Mediaset Infinity, RaiPlay and NOW but also with games like Dragon Trail.
The important thing to know is that if the application you are interested in is not here, you can always search for it and download it from the web via petal search This ensures that it works properly. Petal Search then has the ambition, largely successful, of being a universal search engine that you can ask anything about, if it doesn't have an answer, it will do an online search for you.
For navigation how not to quote instead petal maps Which has nothing to envy other map apps by offering a complete and functional set of geo-location and navigation with plenty of nearby places, smart directions and map information such as traffic lights.
Are the most popular social apps and video platforms available? The answer is no. You can't find them in the AppGallery but as mentioned, you can rely on the Petal Search engine to locate them for you and ensure they work properly. However, you can check if your favorite apps are in the store on the AppGallery website.
EMUI 13 for the rest is flexible and responsive software, it changes little graphically but there are some interesting, comprehensive and interesting themes that provide a kind of continuity of the animation fromAlways on display even wallpaper main screen. are present Widget popup on icons which you can then fix main screen There is also a news stream to the left of the house.
Interested news Super Hub That is, the ability to cache and share images, documents, and texts in a single set of files, with simple and free transfers between applications and devices. A feature as simple as it is functional.
For security patches, updated to October 2022, that's fine.
performance
6.74-inch OLED screen with a high-quality 120Hz refresh rate with natural and realistic color rendering, the processor instead is Snapdragon 8+ Gen1 flanked by 8GB of RAM and 256GB of internal memory expandable via nano memory cards.
At the bottom is a Type C connector which also supports video output while above is an infrared transmitter for controlling other devices. It features WiFi 6, Bluetooth 5.2 and NFC connectivity which can be used for mobile payments via Huawei Pay (Banca Intesa SanPaolo / Bancomat Pay compatible) or Curve.
camera
conceptual The technological novelty of the Huawei Mate 50 Pro is the 10-stop continuous variable diaphragmwhich is a movable part usually found in cameras and the company managed to make it smaller on top of the main photographic sensor of the smartphone.
Prior to it, Samsung did something similar on the Galaxy S9 Plus, but while the Korean company did not achieve great results and above all no longer follows this path, the difference in usability here is palpable.
The advantage in photography is that by changing the aperture, we have more control over the famous bokeh effect (real and not simulated by a smartphone) of the image to make it more stable, beautiful and captivating based on the situation.
To do this, Huawei has placed 6 chips above the main imaging sensor that closes and opens f/1.4 (maximum aperture) to f/4.0 (maximum close) in 10 steps total. For comparison, the Galaxy S9 can shoot oaf / 1.5 oaf / 2.4, lower values ​​\u200b\u200band above all only these 2. Interesting features that are unprecedented in the smartphone market.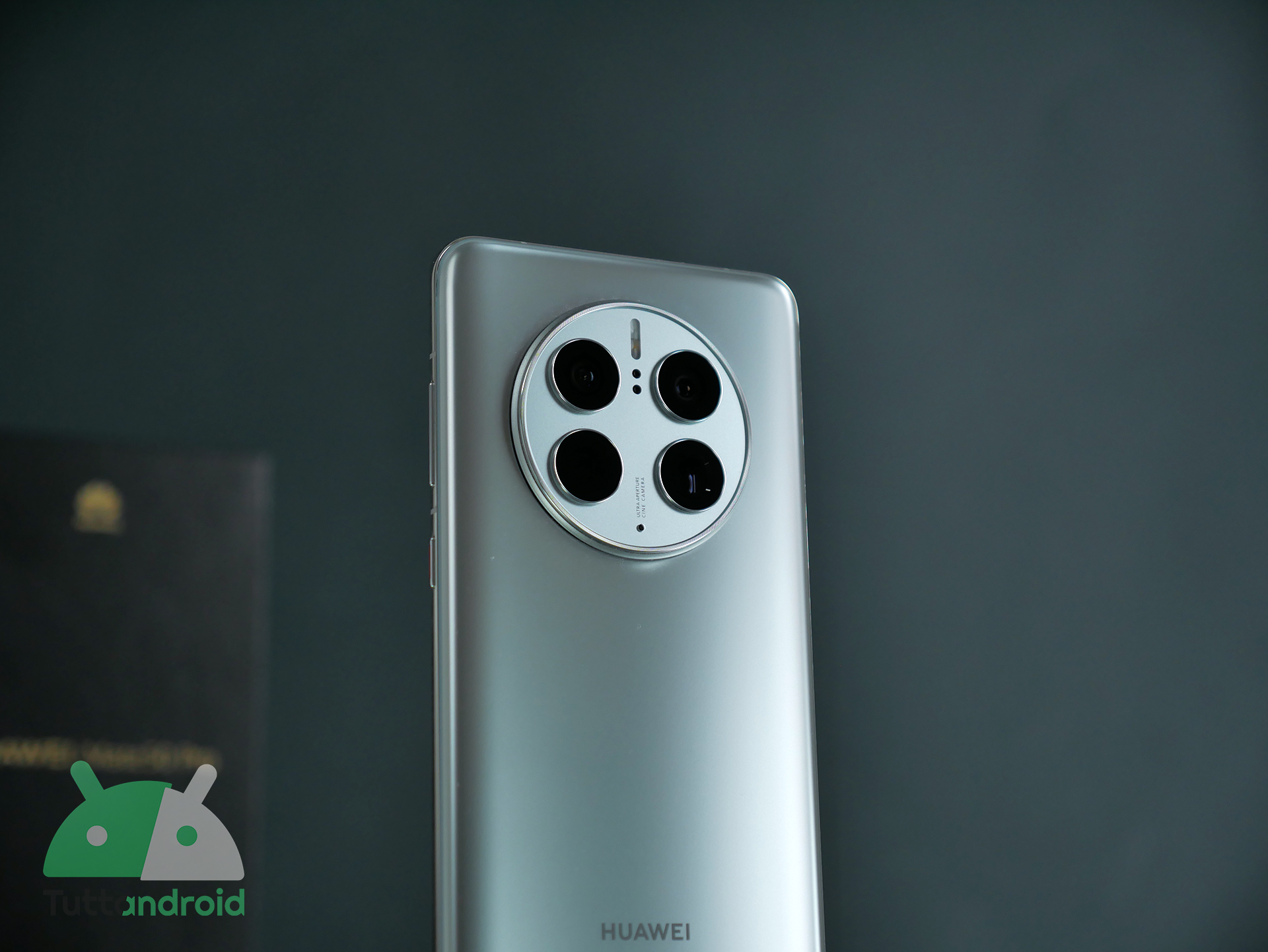 So how does the HUAWEI Mate 50 Pro shoot?
Very well, the results are top notch and you can see them in the gallery below. In some cases, it is better than the Pixel 7 Pro, Galaxy S22 Ultra and iPhone 14 Pro which are the reference in 2022. In fact, Huawei is reclaiming the past with the introduction of the new proprietary system XMAGE, or one of the brands that does better in photographer.
Obviously, the winning recipe consists of a Advanced hardware and micro software. Main sensor is XMAGE 50 MP, f/1.4-f/4.0, 24mm (wide) stabilized, second sensor is 64 MP, f/3.5, 3.5x optical zoom, 3.5-10x hybrid without loss of detail and up to 100x digital, and a 13-megapixel ultra-wide angle camera with a 120-degree field of view. Aperture variation occurs automatically according to the situation but can also be managed manually in PRO and Aperture mode, which undoubtedly provides an additional advantage for those who love photography.
Overall, it's really hard to come up with an unconvincing shot, even at night when it's clear that Huawei has in fact regained everything it lost initially with the loss of the Kirin processors. Indeed, post-production intervention is important but always aims to improve HDR and balance photography with an excellent result.
Portraits and selfies are also very good, while videos are fine, which would only improve the zoom fluidity. However, it can record up to 4K resolution at 60fps and at all resolutions it can switch from one imaging sensor to another while recording.
battery and autonomy
The Huawei Mate 50 Pro has an extension 4700 mAh battery with 66W fast charging Wired (0% to 100% in about 40 minutes) e 50 watts cordless. Battery more than satisfactory perhaps thanks to low power software. You can easily turn on the screen for 6 hours during the working day.
However, if you can make it through the evening with only 1% of the battery, that's it emergency mode Which guarantees you 12 minutes of talk time or 3 hours of use in standby mode.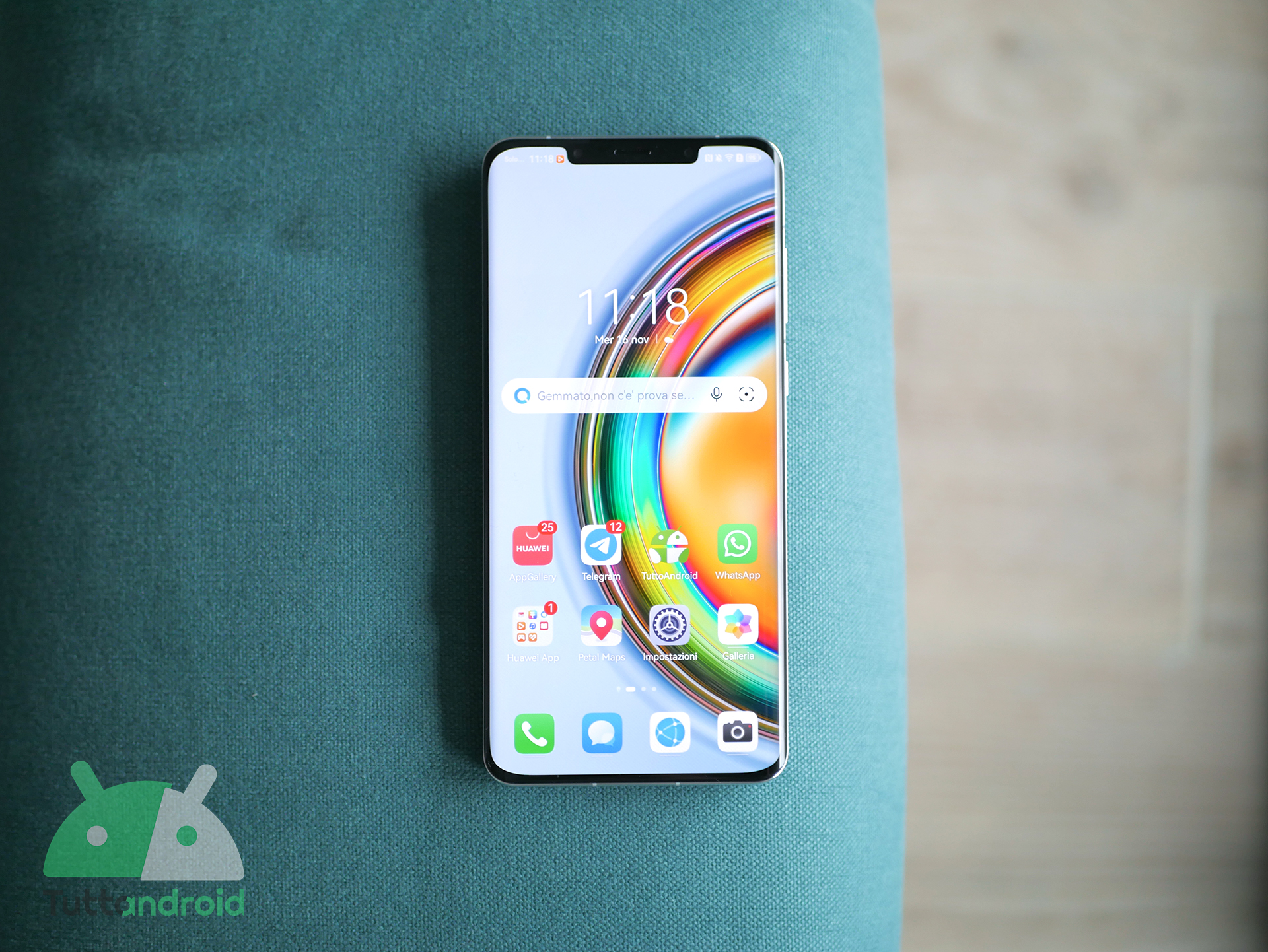 In conclusion
HUAWEI Mate 50 Pro It has personality, it has innovation and it is more technologically advanced than a current smartphone. However, all this does not go beyond the classic rhetoric: you must be aware of the Huawei situation and the limitations of some applications but also the commitment that the company places in solving all the loopholes. In short, Huawei does not give up and shows its teeth with this smartphone.
Huawei Mate 50 Pro It is available in Italy at a price of 1199.90 euros in the HUAWEI Store with Huawei Freebuds Studio 2022 as a gift, and over-ear headphones worth 299 euros.