AGM H5 Pro review – Market Rugged phonesThis particular category of smartphones that are highly resistant to abuse has seen a lot of development in recent years, with major manufacturers taking different paths, in order to stand out from the competition and make it more popular.
For example, AGM has chosen the multimedia path, as we saw with the AGM H5 and tried again with the AGM H5 Pro, a clear evolution of the previous model, which attempts to solve the performance problems we have indicated. in our review. Will it succeed without tarnishing the spirit of what we might call "the talker who calls him"?
I've been trying the new AGM H5 Pro for a few weeks, focusing strictly on performance and today I'll tell you how it behaved and what has changed compared to the "basic" model.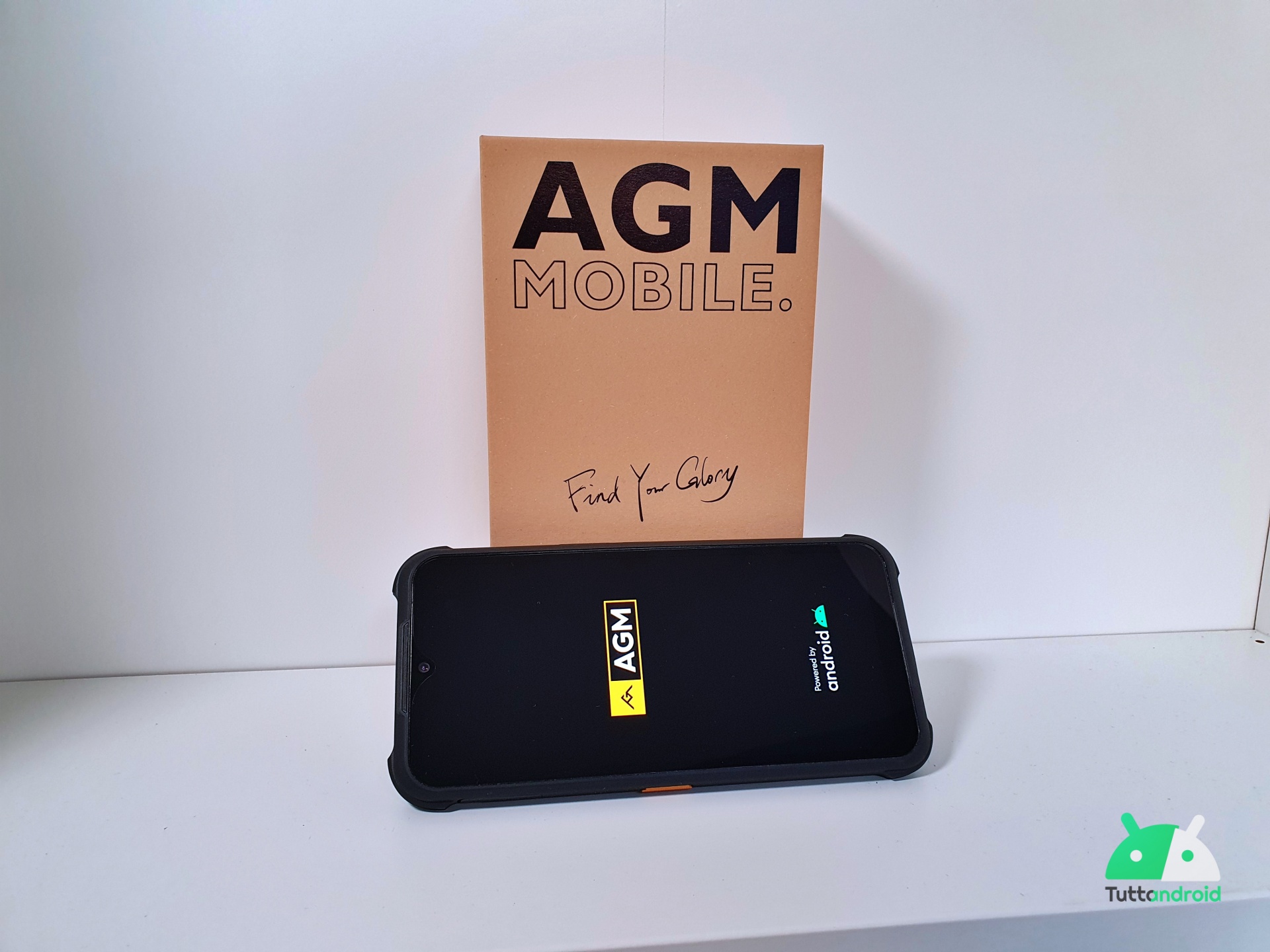 Design and ergonomics
The front of the AGM H5 Pro is definitely faceless, as it is like everyone else in every way Rugged phones. 6.5-inch HD+ screen with a small hole to house the front camera, good visibility but not very accurate color reproduction. It's also missing more advanced features, such as HDR and always-on, as well as the standard 60Hz refresh rate.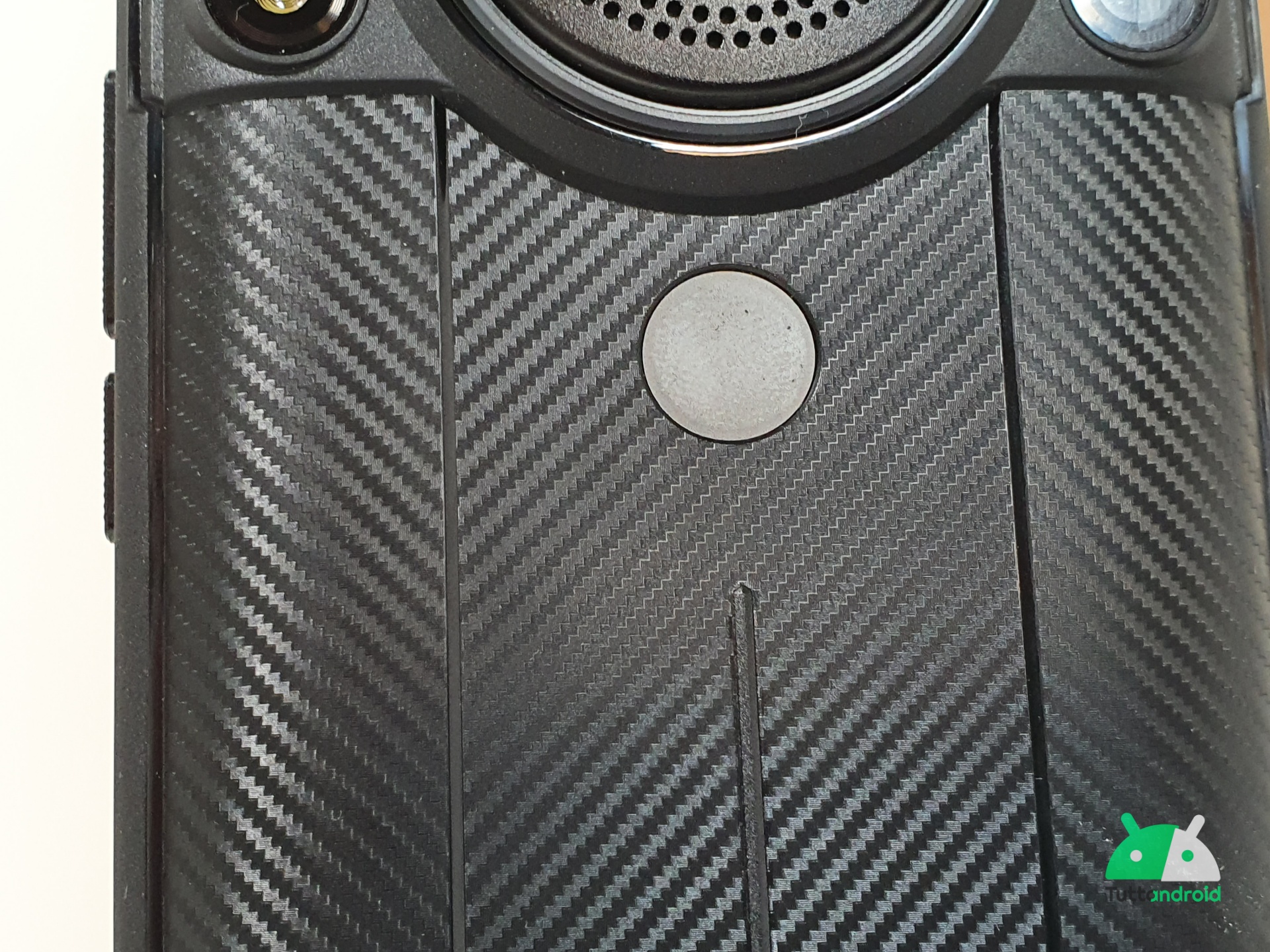 The smartphone is abundantly covered in rubber, with clear protection on the corners, in order to protect the device in the event of a fall. Perhaps AGM could have slightly raised the edge protecting the screen, which could be affected in the event of a violent fall to the ground.
Turning the screen Instead, it's appropriate to say, the music changes completely. The cap has an end carbon look Very pleasant in relief, with the traditional fingerprint reader positioned too low in my opinion, given the cumbersome presence of an entry that integrates, in addition to the camera, the strong point of the device, or the speaker, which, however, I will talk more about in a little while.
The USB Type-C connector for charging and the headphone connector are both protected by two extra-large rubber flaps, as is the SIM tray. A device designed to withstand any form of abuse and able to resist drops and immersion in liquids of all kinds without problems. On the other hand, the IP68, IP69K and MIL-STD-810H certifications speak for themselves and testify to the high resistance of the AGM H5 Pro.
All this, as it would be logical to expect, translates into a blow to ergonomics, given that the dimensions and weight are out of the ordinary, as it really happens to everyone Rugged phones. AGM H5 Pro It measures 176.15 x 85.5 x 23 mm and therefore it is impossible to use it with one hand, also because the weight is certainly high. The 360 ​​grams are really felt, so much so that even with hands they quickly get tired, preferring to use them leaning against the table.
Keeping it in your pocket is really impossible, unless you wear overalls or a jacket with pockets that are too plentiful, then in your trousers you will have to succumb to a decidedly annoying presence, especially while walking.
performance
Moving from the MediaTek Helio G35 to the MediaTek Helio G85, with 8GB of RAM instead of 6 and 128GB of storage, would look promising, at least on paper, but in reality the improvements aren't what I expected. despite AGM H5 Pro Don't really go into a crunch, you have to expect a certain general slowness, both in opening applications and in their daily use. Nothing frustrating, but you certainly can't think of playing with newer-gen titles, otherwise the frame rate is somewhat danceable.
AGM, and with it many other manufacturers of Rugged phones, they could invest in better-performing chipsets, such as the latest MediaTek Dimensity or Series 6 Snapdragons, but attention seems to be focused on other aspects. It is also true that the goal of a smartphone of this type is not that of gamers or users looking for ultimate performance.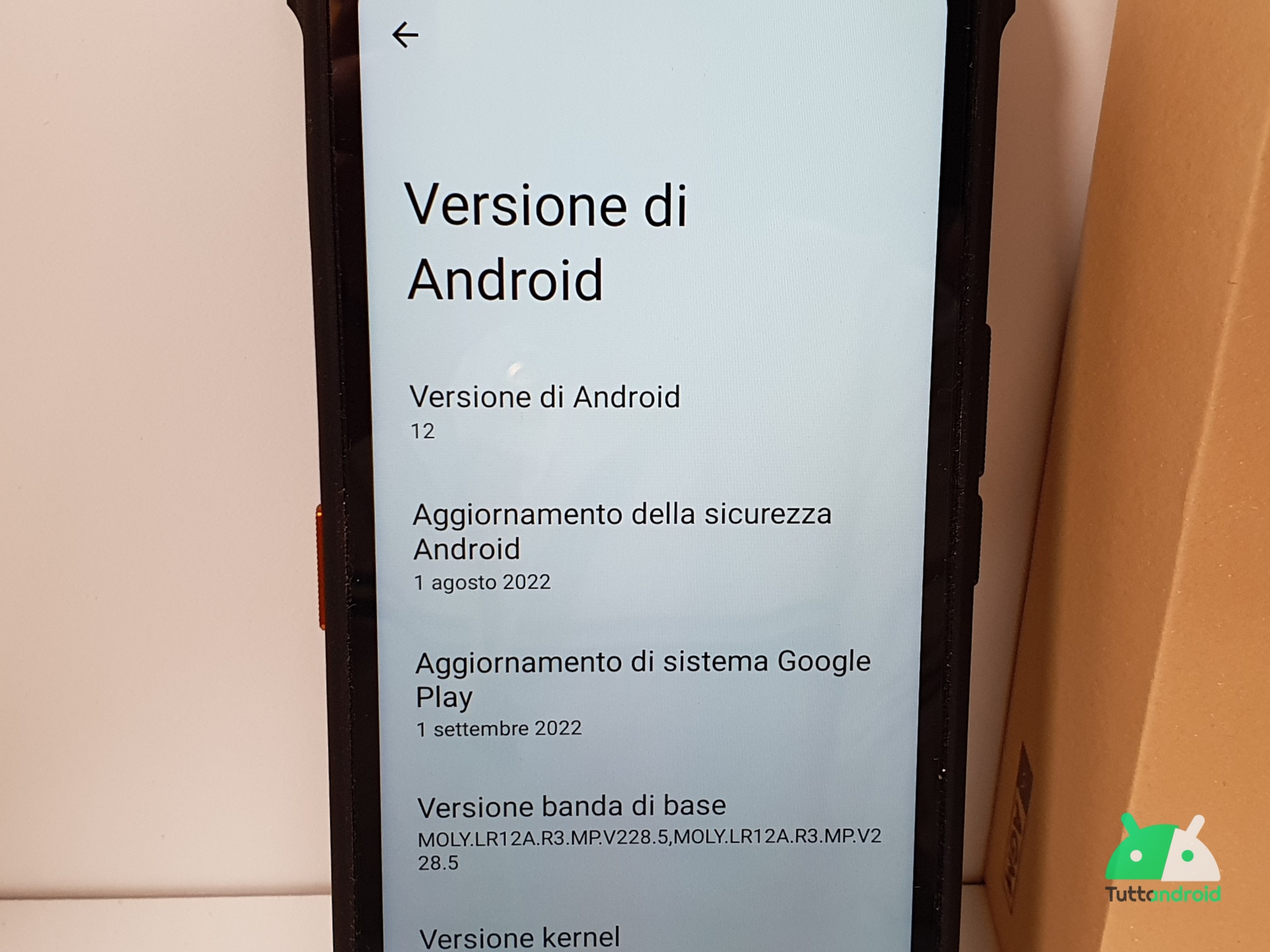 The same can be said about the photographic sector, which, despite the numbers shown, did not impress me. The rear camera can count on a 48-megapixel main sensor, a 20-megapixel sensor with infrared night vision, and a third 2-megapixel sensor for macro shots.
The results are always up to expectations, given the price range, even if in some cases the detail is not over the top. The main camera struggles a lot at night and I didn't particularly like the infrared vision camera, since the shots are really devoid of detail and actually useless except to impress friends.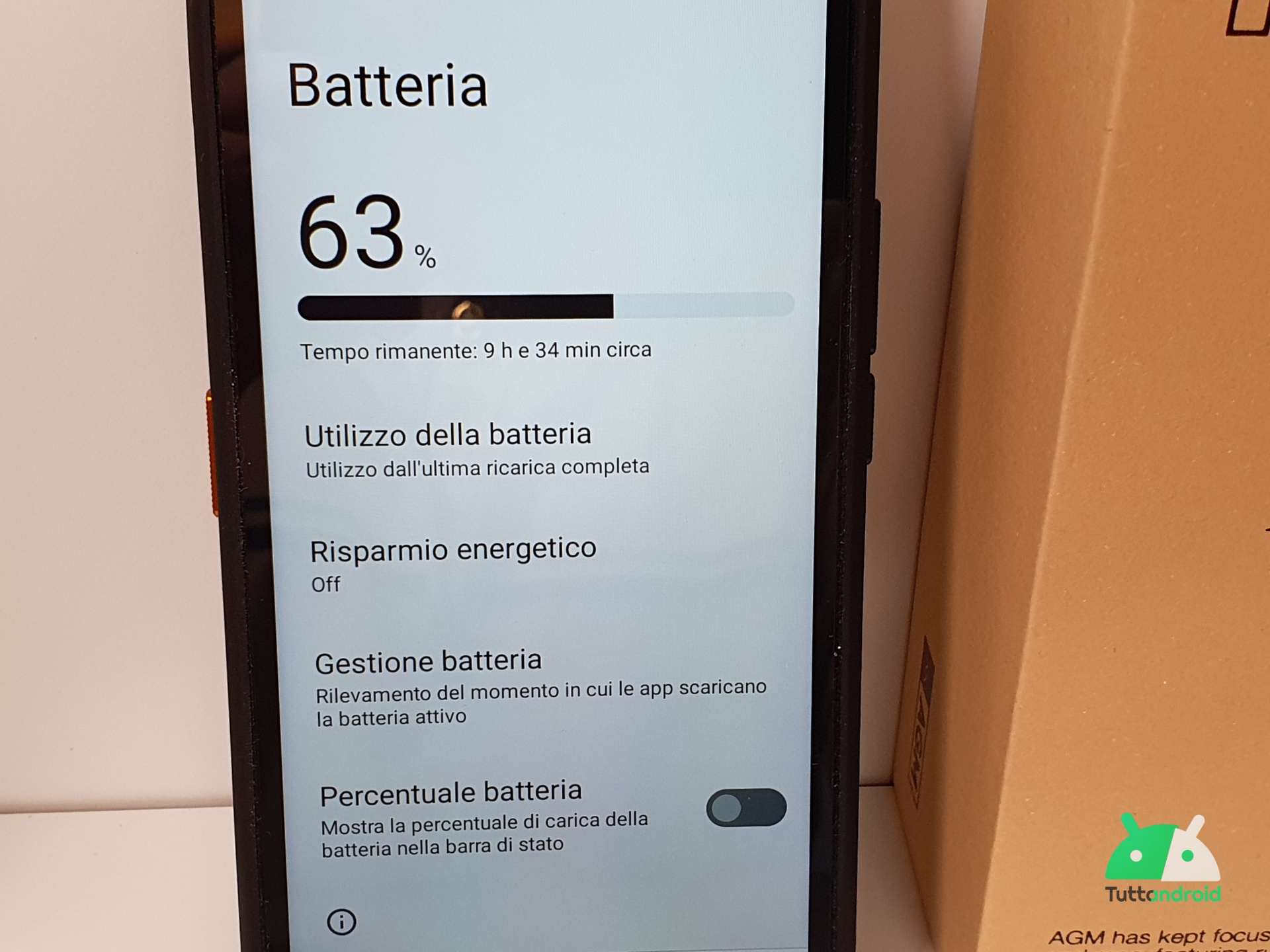 Instead, I was satisfied with the autonomy: even with particularly intensive use I always managed to cover two days, with almost twenty hours of screen play. Really impressive, and with a few precautions, it's easy to get to three days (it happened to me on a weekend when phone usage is pretty low). There is no wireless charging and wired charging goes up to 15W, which greatly extends charging times, which in my case were always around three hours.
"Plot 109"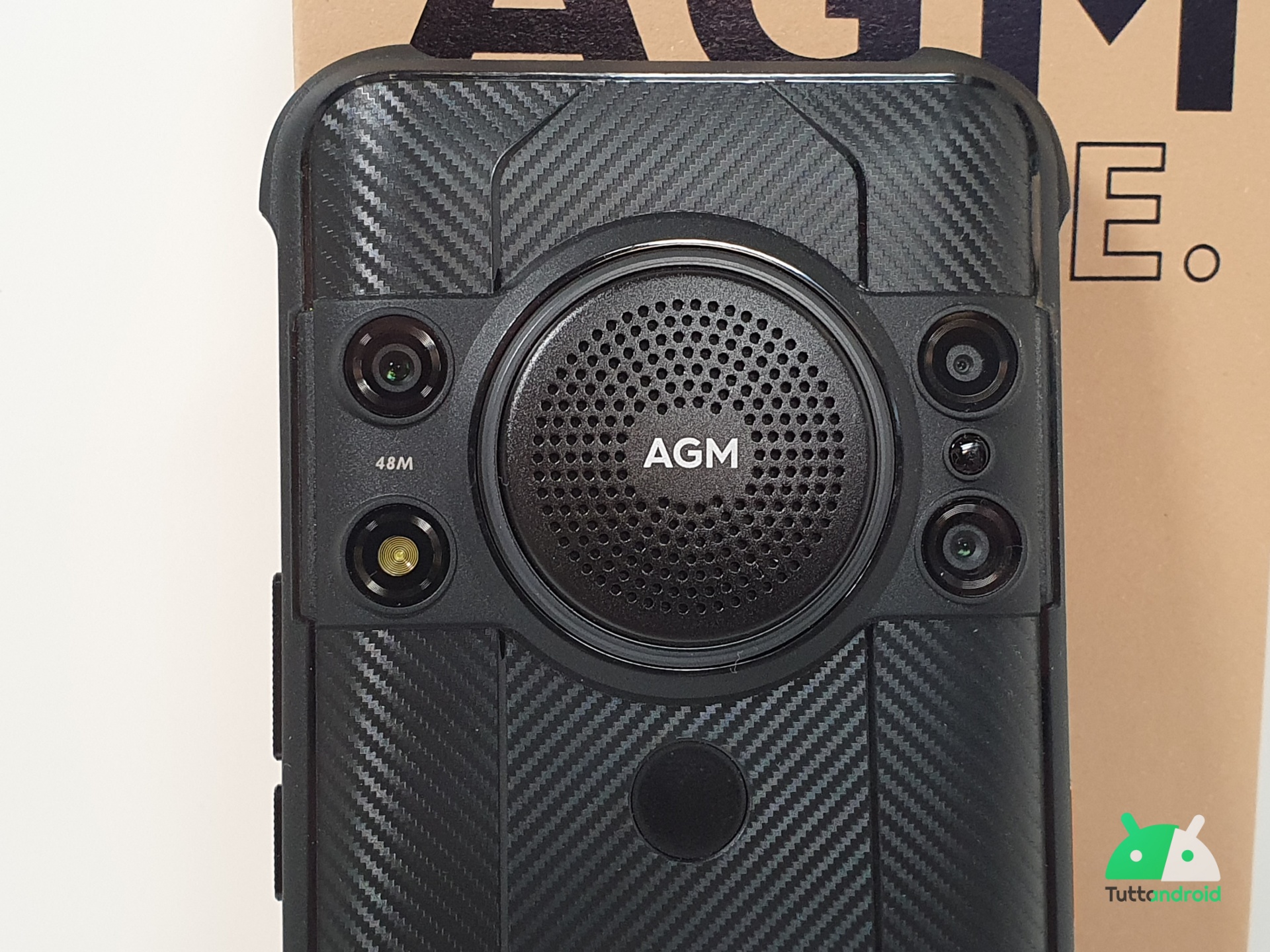 We come to the audio part, on paper the strong point of this smartphone, so much so that AGM enhances this function at the expense of almost all others. On the back of the smartphone is a huge 35mm speaker that can reach 109dB. That's a decidedly high threshold, if you consider that a hair dryer "only" hits 90dB, while the AGM H5 Pro reaches siren levels.
Around the speaker are a series of RGB lights which in my opinion is the only interesting part, as they can pulsate to the beat of the music or be set with different lighting effects. The volume is definitely high, and it's not raining at all, but the quality, as expected, didn't particularly impress me.
Turning the volume up to maximum is clearly distorted, as it was on the AGM H5, and it's essential to keep it below 80% for things to get better. The bass is missing and the general feeling is that it could have been done better, especially when you focus so much on the job. Mind you, the sound is good, but from what sounds like a portable speaker it was reasonable to hope for better quality. Obviously, the AGM technicians did not combine the feedback received with the previous model and contented themselves with re-proposing the spokes, focusing on the factor Fabulous Dictated by numbers, not quality.
In conclusion
The AGM H5 Pro is definitely a step up from the base model, with a more responsive processor and more memory. Overall, however, the improvements are not marked as I would have expected. AGM H5 Pro keeps well Rugged phones And if weight and dimensions are not a problem, you can safely take them into account.
It has a price of 399 euros, but you can often find it in promotion on Amazon for less.