It's been exactly one year since I brought you our Walking Pad R2 review, and it's one of Folding mills The most famous and belonging to the Xiaomi ecosystem. A product I have used consistently since then and it has never given me the slightest problem. However, technology is always improving and a new product, for those who have a passion and have found themselves doing well, always attracts. So here I am again with The new KingSmith X21which is a higher quality product than the previous model, and still belongs to the Xiaomi world (not to the software ecosystem) with which I managed It still improves my training.
KINGSMITH X21: WHY IS BETTER?
Addressing the speech he gave last year, the key question to ask before considering buying a treadmill is: Do I want to use it for walking only or for running too?
A fundamental difference that effectively divides the market into two parts:
Products up to a maximum of 6 km / h, really suitable for walking even in a sustainable way

Products that reach and exceed 10 kilometers per hour and are an option for those who also like to run.
KingSmith X21 Not only does it allow it to be used for walking, it has very good speed adjustment and, above all, compared to the previous model, it reaches a good level 12 km / h At full speed. Although it is not a big difference compared to 10 km / h, this 20% changes the training method and racing rhythm a lot. Running at 12 km / h for 20 minutes is completely different, it changes metabolic activity, breathing, perspiration and clearly increases the effort required to maintain this rhythm for a long time. Cardio activity rises and depending on your physical condition, you may not even be able to maintain this pace for more than 10 minutes. At a speed of 12 km / h, we are no longer talking about a trot, but a real race This allows you to get an effective workout while consuming important calories.
important noteStandards: Standards are general standards for people who do not run at the professional or advanced amateur level. A run undertaken at a gentle pace is therefore assumed to be about 8 km/h, with an average speed maintained between 10 and 12 km/h. With running at a fast pace, or for those who are already running hard and are training, you have a range of 13-16km/h.
Having said that, in order to keep the treadmill stable, stability is essential. The X21 then builds and weight among its strengths. In fact, it is a product It's not light by any means – 38kg – and that's a good thing It can be used without any problem even by tall people who have a lot of weight, especially considering the running phase in which the body releases a lot of energy on every impact with the carpet. With a person weighing around 90kg running at a speed of 12km/h, the treadmill is extremely stable, quite firm and gives an excellent feel of strength and solidity.
Compared with the previous model, the treadmill supports up to 110kg of running weight and the step impact absorption is better. The chassis is actually more solid, it's built better and it's really stable. Adjustable feet They also allow you to align even on not perfectly smooth floors, thus avoiding annoying noises or light movements during training.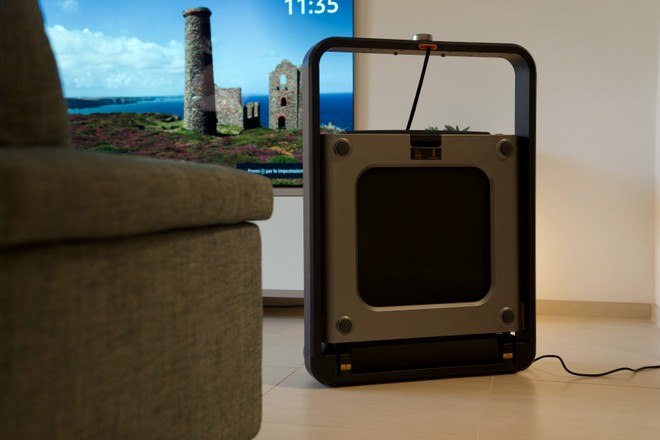 However, one thing must be emphasized: X21 is a product located in the folding treadmill sectorAnd the Which is completely different from the concept of re-sealing. The space when closed is actually minimal, especially in height and it can also be placed in stairs or corners of the house that are not used without having much visual impact. Therefore, for this type, the X21 is almost a unique product on the market in terms of price / speed / durability / size.
Another important difference from R2 is that on X21 lock system is much faster and more immediate. The movement lies in the fact that the vertical handle is fixed and therefore it can no longer be lowered (it cannot even be adjusted in height). This solution has its pros and cons: On the one hand, everything opens and closes in 5 seconds without having to loosen and unscrew the handle blocks like on the R2. On the other hand, not being able to close the handle prevents you from placing the treadmill under the desk to walk for example (remember that to run on R2 the handle must remain raised for safety reasons).
It's not a "problem" but if you're thinking of using the X21 to use while working on a PC (as I also suggested and used the R2 in the review), you won't be able to do that.
Returning to the comfort of closing, the X21 is a product suitable for moving easily thanks to the wheels at the bottom and passes easily through the classic 80 cm doors (dimensions 142 x 72 x 102 cm).
user experience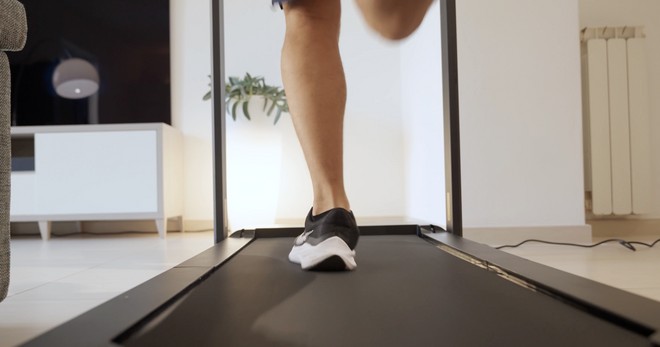 The comparison was with last year's R2, but overall I've also tried other types of treadmills and other products I've owned in the past, so I can give you a broader opinion. X21 actually has no different ways to use, it unlocks, turns on and off. You only have to choose the desired speed and there is nothing else to do, set or adjust: it is truly a ready-to-use product that anyone can operate even without any experience.
The interesting part is given by the new information display system and precise speed adjustment.
As you can see from the photos and videos, The X21 radically changes the management and display of racing information. Placement much closer to that of high-end or professional treadmills. The central wheel allows you to get clear and accurate information about application connectivity (not essential), race status, and speed adjustment. This last part is the most interesting as you can choose speeds between 1 and 12 km/h with an adjustment that varies in steps of 0.1 km/h, so you can find your exact speed in an instant, and if you want to quickly switch to 6.9 or 12 km/h hour, just turn the wheel more decisively to change speed faster (among other things, you can also choose the preset speed to use from the app with a sharp turn of the wheel).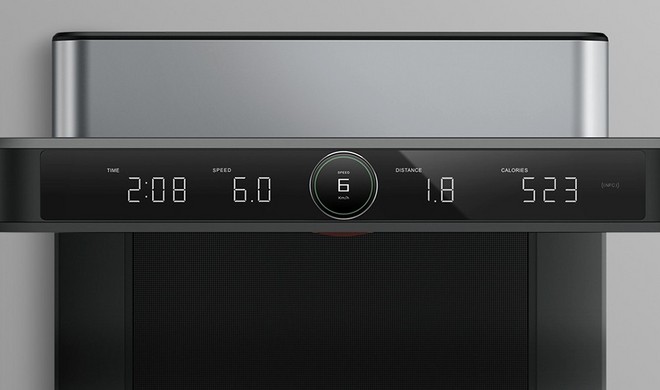 Then the LED displays show the distance traveled, time and km/h. There is also information on calories burned which is completely random. Although not completely random, it is based on a standard algorithm that divides cadence by distance and calculates hypothetical calories burned. It is obviously a stretch measurement calculation and can change a lot based on your physique, weight and training status. It is definitely recommended to use a smart watch that measures your heart rate.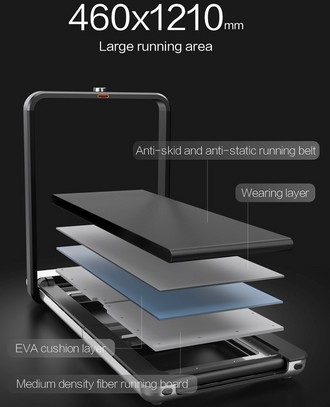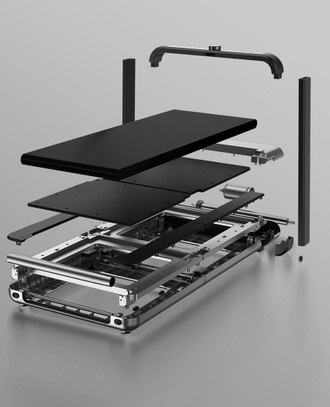 In terms of tread absorption and cushioning, the X21 performs very well and the noise level is decidedly contained even at full speed. As always, proper running shoes are essential so that you don't have problems in the long run and it doesn't matter if you spend a lot, for 60/80 euros there are several brands that allow you to have a shoe with a good bottom for home use and beyond.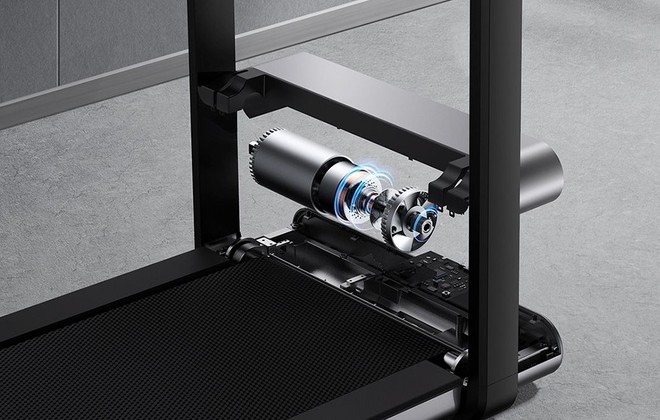 engine bRushless is very reliable and reaches around 75dB of max noise. In my experience, once the feet are properly set, the noise generated is quite tolerable even with someone sleeping in the next room during the 6.30am training (you have to do it). If you use it in apartments with old attics or in a mezzanine floor, the carpet under it can better absorb the noise caused by the impact of your feet while running.
And given that we are in times of energy crisis and it seems that now it is necessary to measure any device in order to understand its consumption even if it has an effect of a few euros per month (which you would not do without anyway :D), the table above gives you an idea of ​​the consumption and the cost of the trip is about 30 minutes . Obviously the numbers changing in the most aggregate way depend on power nodes, weight, type of training, cadence and time of use, and are therefore only indicative but let you understand that you can run as much as you want and when you want without thinking about how often you consume it. If you spend 20 euros a month, your health will certainly thank you because you will run many marathons and will gladly pay the bill.
I also close this part to stress that the support for the smartphone / tablet is not only very sturdy, it can be removed and put on the case and does not vibrate or vibrate even if you run at 12 km / h – you can watch a movie in it for example.
The app and why for everyone
Compared to the previous model, the app is actually useless except for setting different wheel presets and syncing data with Google Fit or the Apple ecosystem. Unfortunately, though, within the Xiaomi realm, the control app is not one Mi Home but one KS Fit only in English.
A little gem, the handle has a built-in NFC chip that with Android allows you to open the app simply by placing the smartphone on the pad (if you don't have it, it will let you download it) and automatically make the connection.
A product for everyone
Taking the title, we've come to the end of this review. X21 is suitable for everyone because:

The top cannot be tilted (no resealable device allows this)

The weight is not easy to move on different floors

A functional app but only in English and I would like it to be an app for the Xiaomi ecosystem
The price is not low but not excessive either, with 749 euros you will have it at home, and in general in terms of quality, product type and speed it is difficult to find better. Moreover, the shipment is from Italy with excellent packaging and no surprises. The difference of 200 euros compared to the previous model can be felt but at the same time there are many improvements and if you can spend it, do it.
video