Many users are concerned about the privacy of information in their Word documents. To secure documents against possible hacks, Microsoft provides these users with ways to secure Word documents with a custom password.
How to lock a document in Word 2019?
If you want to block access to a Word document using a password of your choice, follow the instructions below:
Once you've navigated to your document within the Word application, click on the File tab.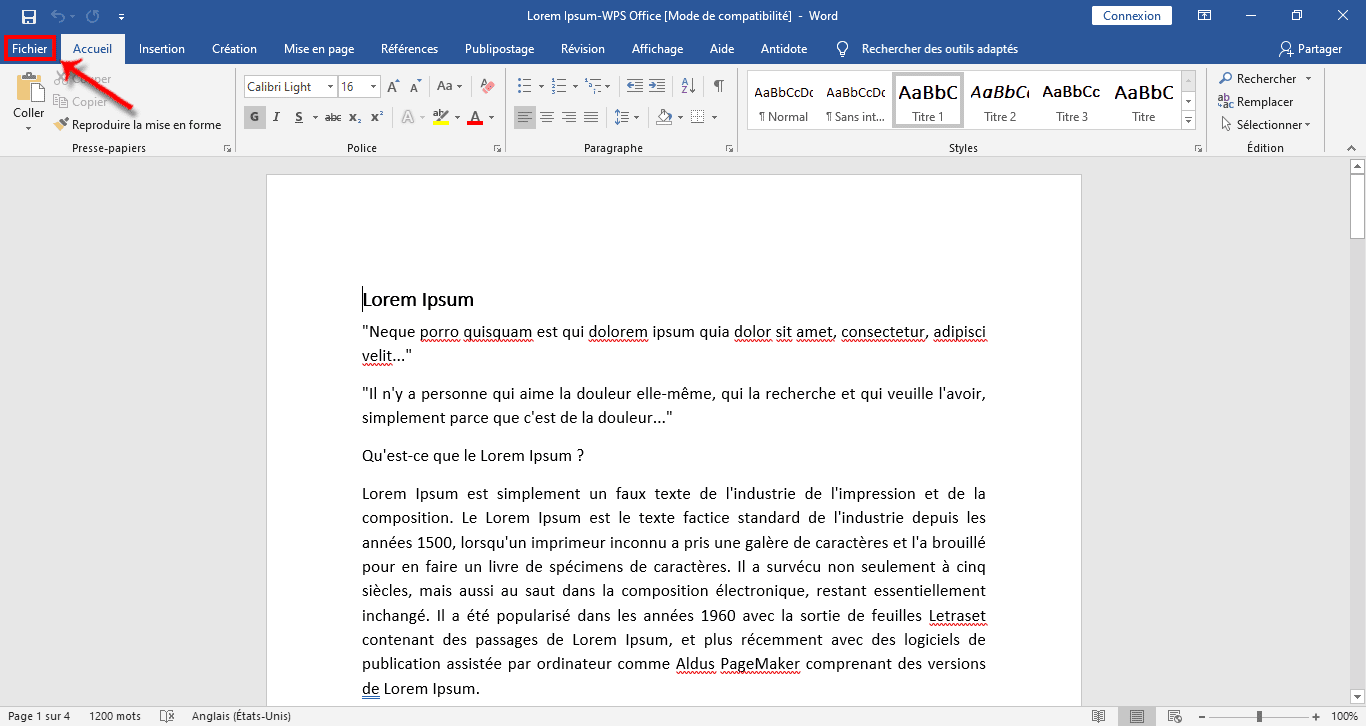 Once you are in this window, click on the "Protect Document" option located at the bottom of the Information section.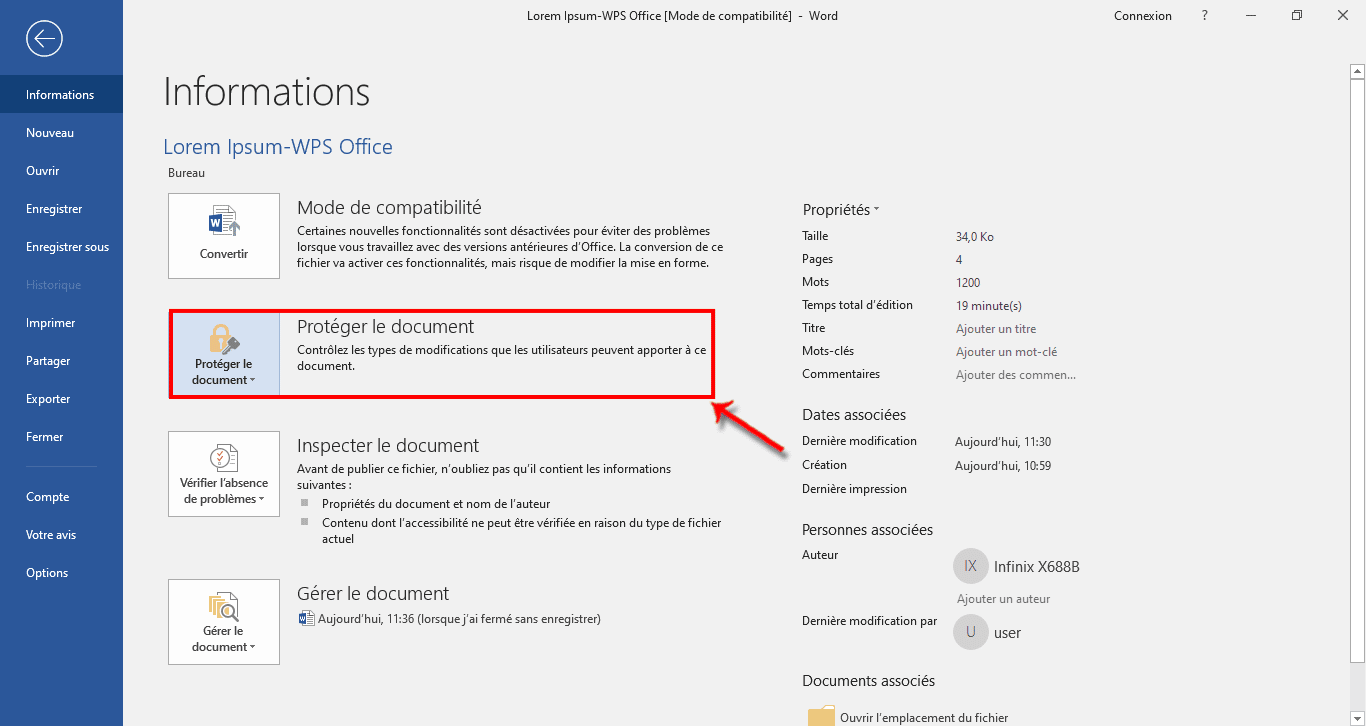 After this click, you will be presented with a list of options. Choose and click on the "Encrypt with Password" option.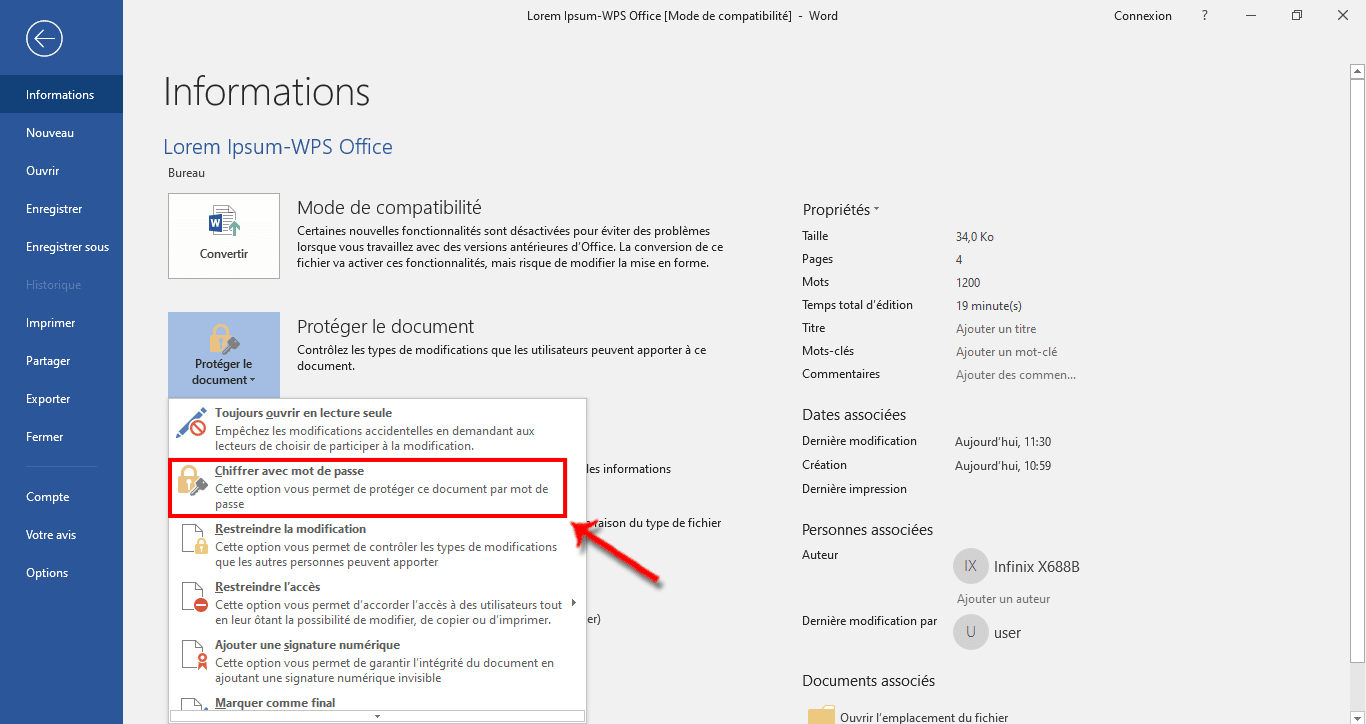 A small window will appear in the middle of the screen. Enter the password of your choice.

Once done, click OK to confirm.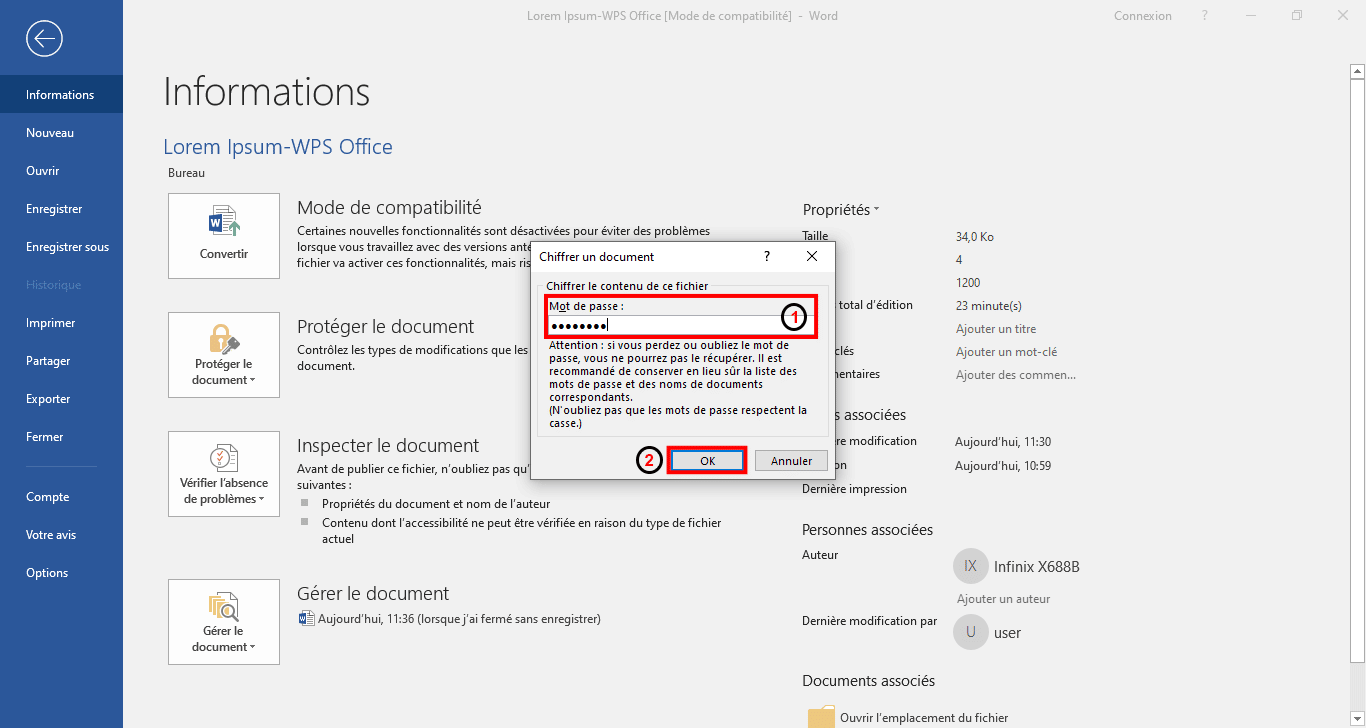 After this verification, another window will appear for the purpose of confirming the password. So make sure you fill out the same group.

Then click OK to confirm the entry.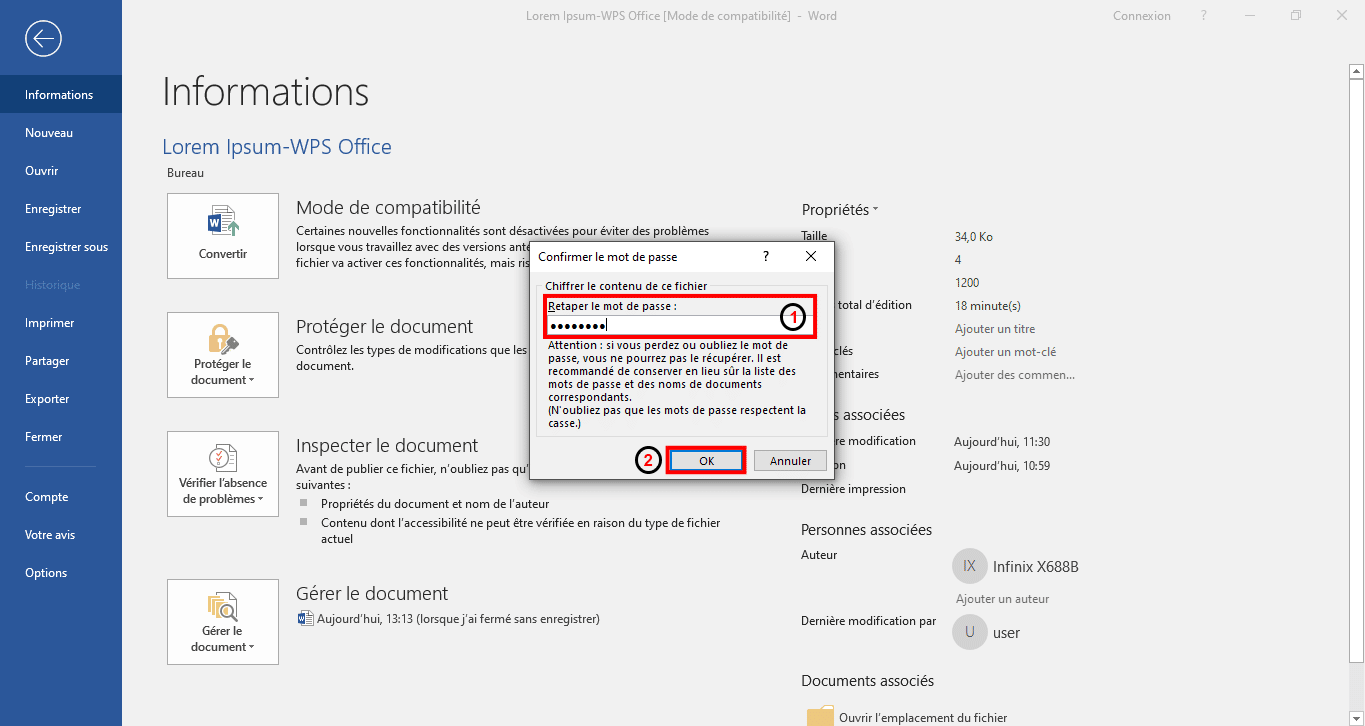 After confirming this password, you will notice that the Protect Document section is now yellow. that

Indicates that your document is now protected.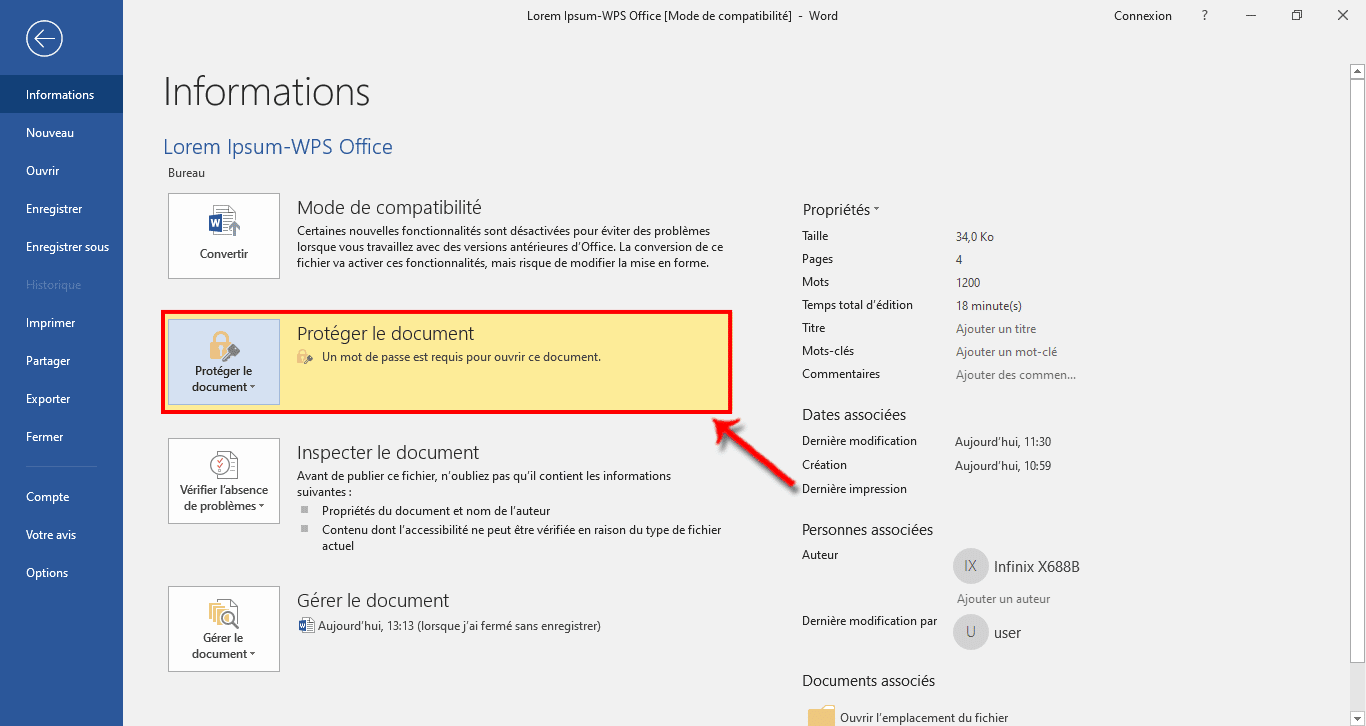 Now that the document is well protected, you can run a test to verify that it is indeed password-protected, especially since the latter is appropriate.
To do this, you must close and reopen the document. This is when you will notice that you will be asked for a password before proceeding to reveal the content.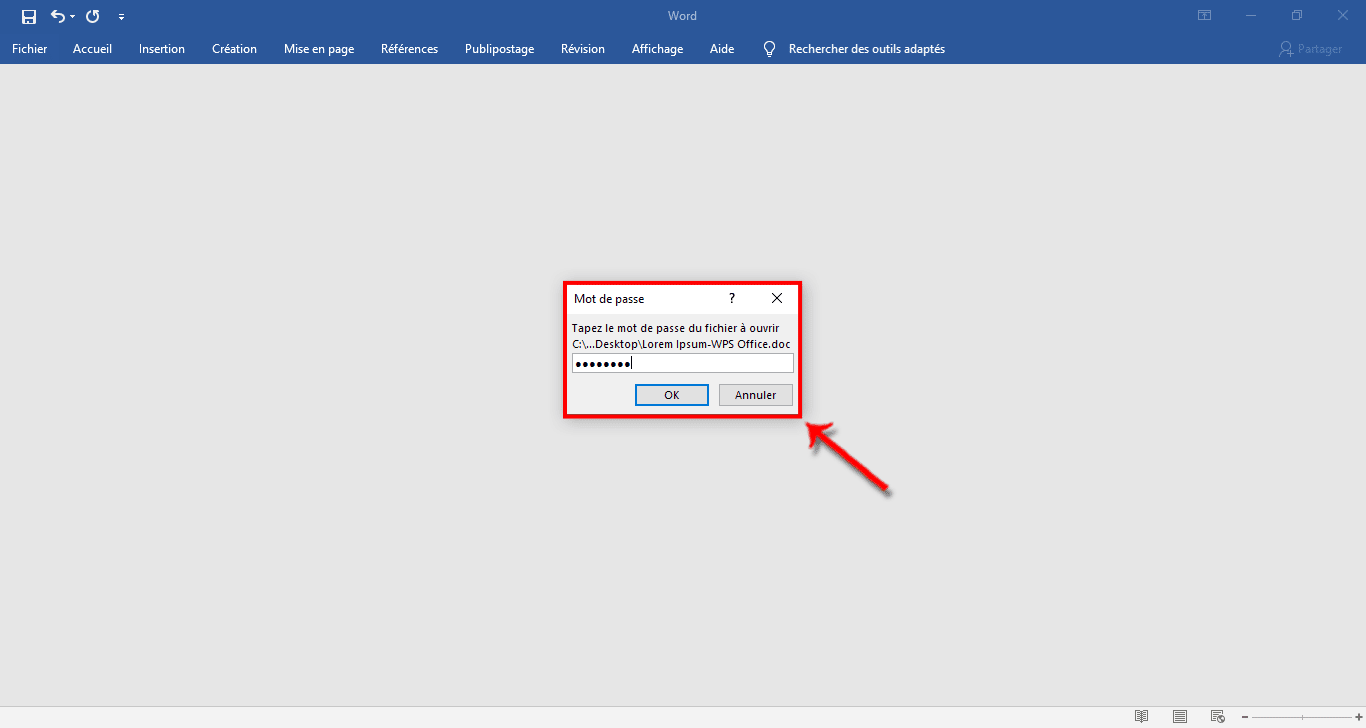 Once you have created the password to block a document, it is therefore important to take care not to forget or lose it. Otherwise, you also risk losing the document (well, with a few exceptions). The password is sensitive and can consist of a combination of numbers and letters ranging from 1 to 15 characters.