Quite often, in the field of computer crime, cases data breachIn this article, we will see in detail what it is, why it generates so many alerts and how to prevent it.
What is a data breach
term data breach It can be translated into our language as a "data breach", which occurs when an attacker gains access through a computer system to data that should be kept confidential.
Hackers are usually interested in that data which can be a huge profit for themSo they try to find among the sensitive data those that can be resold or used for instant money such as: credit card numbers, online banking credentials or those of cryptocurrency wallets. Data of another nature can also pose a significant risk, such as theft of personal data, which often leads to identity theft.
Just last year's episodes data breach They increased by 151%. Given the vast amount of information on the internet about each and every one of us, this should be a huge wake-up call for everyone.
Who could be a victim of a data breach?
Looking at the news, one would think that only large companies or government agencies should worry about data breaches, in fact there are many individual users who suffer from intrusions and theft of sensitive data every day.The.
We hear more about large corporate or institutional topics, because These violations make more noise in the media. But in such an attack, they can also get hurt million people With one blow, he dealt massive damage, drawing the attention of the press.
However, every day there are millions of individuals who, perhaps unknowingly, are victims of data breaches and risk severe consequences.
How do you know if a data breach has occurred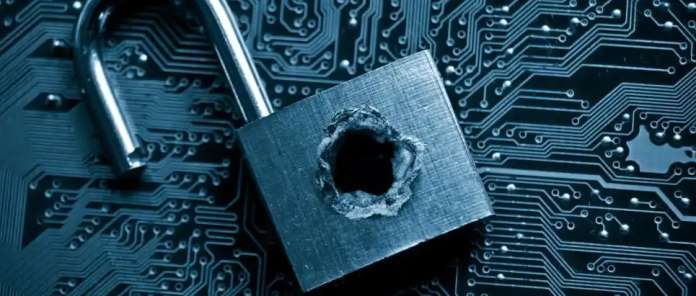 Unfortunately, most breaches are not discovered until after they have occurred. Large companies and institutional customers often have anti-intrusion systems that can detect data breaches that have occurred, but they are not infallible, and unfortunately intrusion is sometimes caught when user data ends up being sold on the dark web, or is used to cause harm. .
When the intrusion affects an individual rather than an organization, it is usually caught too late when that stolen data starts to be used illegally against them, for identity theft, or simply to make payments and thus steal money. Unfortunately, this phenomenon is constantly increasing.
How can you defend yourself from a data breach?
In a corporate environment, there are special measures put in place by security experts and systems engineers that serve to avoid breaches and detect if they have occurred. From the EU General Data Protection Regulation (GDPR) 2016, Web service providers are required to notify users of violations immediatelyso that the latter can quickly run for cover.
L'average user Instead, they can be affected in various ways by a data breach and each of these breaches, as mentioned earlier, can be very risky. Here are some simple ways you can defend yourself effectively:
Make sure to use files Different and effective passwords for each important service. By choosing different passwords with the right complexity, you can be sure that if one of them falls into the wrong hands, yourA hacker on duty won't be able to access all of your services, which greatly limits the damage. So it will be sufficient to change the access credentials of the compromised service to return to work safely. When using multiple passwords, it will be nearly impossible to memorize them all, and it will be unsafe to keep them written down on a piece of paper. In this regard, the best solution is to use a password manager Such as Nord Pass. This will allow us to generate complex passwords and enter them on the sites of interest to us in one click in a completely secure, simple and fast way.
Be careful not to access important services (to the bank, to the cryptocurrency wallet, to those who pay for the products) on Public networks that are often not securesuch as those found at airports, internet cafes, and public hotspots. Those who use it are often victims of spoofing techniques that bad guys use to steal sensitive information (such as credentials).
If for whatever reason you often use public networks and can't live without them, I suggest you Choose a good paid VPN service (Find more information in the next paragraph). Free VPNs are not recommended because these services often sell users' browsing data by causing the breaches themselves.
What are the best VPN services to defend against data breaches?
VPN services are usually very useful for protecting your data on the network, because of their structure, they encrypt all browsing data.as we said is especially useful if you use public networks a lot.
The best VPNs to avoid packet loss, possibly due to a temporary connection drop from the server, offer a Kill Switch function, which disables the network connection when the connection to the server is lost.
NordVPN
It is one of the best VPN services for security and value for money. The team always takes special care to protect privacy and user data. The VPN has a very strong name policy. With very little Euros per month, you can move more safely anywhere. To learn more about this service and the latest offers available, please read our NordVPN review.
AtlasVPN
This is a young but highly regarded VPN serviceIt has the best security protocols, kill switch, and many fast servers. It promises excellent performance and great concern for safety. To learn more, please read our in-depth AtlasVPN review.
Surfshark
Another excellent service that is able to offer a good performance at a very competitive price. Also in this case, the team is particularly concerned about ensuring the privacy and safety of users. To learn more, please read our Surfshark review.